Amazing Kaiserwinkl. A fabulous place worth your while!
Dear camper, here comes a little preview of what to expect if you go for a vacation in a place called "Kaiserwinkl". Good news: special times are ahead! The region offers exquisit spots and numerous chances for you to experience fun, action and excitement. Should you feel like day-tripping, how convenient that other amazing places in the Tyrol, Salzburg and Bavaria are only a car ride away. Many of our guests have found that even after revisiting the Kaiserwinkl quite a few times there is still much left to see or do – so they keep coming back. We should be glad to awaken your curiosity about this fabulous place, definitely worth your while. Therefore, we cordially invite you to browse the following pages to catch the spirit of the amazing Kaiserwinkl.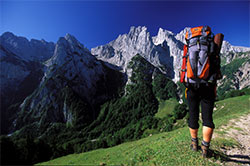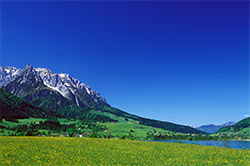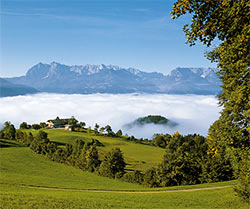 Simply switch to holiday mode!
The region "Kaiserwinkl" with its small villages Walchsee, Koessen, Schwendt und Rettenschoess stands out as one of Austria's most stunning and varied sceneries, perfect for travelling. In case you're wondering about the meaning of the name "Kaiserwinkl", literally translated imperial corner, the region's name derives from its geographic position: the small villages are placed at the foot of a mountain chain, the "emperor" – the smoothed peaks are known as "tame emperor" while the cliffy tops go by the name "wild emperor". These imperial peaks form the backdrop against which these lovely, ancient villages were built. It is here that breathtaking views, wildlife and a vibrant cultural life have formed a working symbiosis.
All the major festival sites, Kufstein, Erl, Kitzbühel, are just around the corner. The concert halls, theatres, and huge shopping malls of Salzburg, Munich and Innsbruck are just an hour's drive away. Walchsee – your place – remote and still so close – as you like it!
Besides nature and culture, Kaiserwinkl offers you plenty of chances to engage in sports and outdoor activities: hiking in the mountains, or going there by bike, playing golf in lush-green meadows, flying with the thermals in a paraglider, rafting on an Alpine torrent, swimming the crawl in Lake Walchsee. Activity is the game around here!
Enough talk! Let's have a look at the panoramic map below to further aquaint you with greater Kaiserwinkl. This way you can come as close to your holiday destination as it gets online.