Active camping in Koessen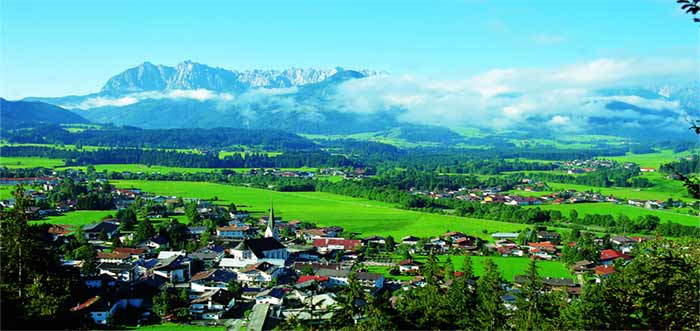 Population in Koessen today stands at approximately 4000. Business life is stable and varied, in the fields of tourism, handcraft, trade and agriculture - with a distinct focus on tourism. This results in a broad offer of exciting outdoor activities: Golfing, rafting, canyoning, climbing, paragliding, parasailing, (e-)biking, hiking, swimming, to name a few. Active campers highly appreciate the many sports venues and clubs here. Clearly, sports play a major role in Koessen, e.g. the initial world championships in parasailing and paragliding took place on Koessen's mountain "Unterberg" in 1975 / 1976. Sailing and gliding in the air by the aid of a device attracts many people, some of our guests are fervent paragliders and -sailors.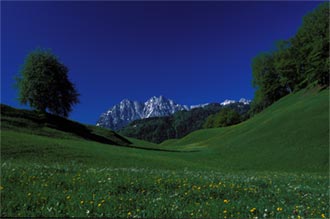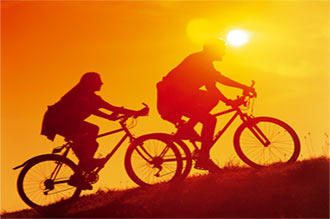 A brief history of Koessen
As archeological findings show, early settlements in Koessen date back to bronze age (3000 BC). Already then, the mountain pass via Klobenstein was an important trade route. From 10th century AD the land of Koessen and its inhabitants were owned by a monastery (Frauenchiemsee), the village itself was first mentioned in a charter dated 1160. For centuries Koessen was renowned for the mining and refining of iron and lead, it played a major role in the manufacturing of wire. Towards the end of the 19th century metalworking came to a complete halt, in favour of agriculture. The 20th century brought along another economic pillar: tourism.
Koessen's places and destinations
Mountain lake Taubensee in Koessen is a special place. The path there leads uphill through woods and sunlit meadows and takes 1,5 hours tops. Unique treat: the lake is bathable! Usually mountain lakes are cold all year, but lake Taubensee is well tempered in summer term. The reason for this being that the lake has no natural inlets or outlets, meaning that its water rewarms quickly despite the height. A local tale says that lake Taubensee evolved from an extinct volcano, which would further show in the lake's shape. Campers are fond of lake Taubensee in Koessen because it's a superb portion of hiking, nature and welcome refreshment .
Those who care for wild waters, can hike the historic smugglers' route from Koessen up to ravine "Entenlochklamm". Walk alongside stream "Großache" until you reach a place called Klobenstein with its own pilgrimage chapel "Maria Klobenstein", consecrated to Mary. Active campers will get the most out of kayaking or rafting the unruly waters of Koessen's ravine. It is quite impressive to watch the rough water gush and spray through the ravine while its cliffs push back the water, multiplying its speed and power even more.
Campers who want to spend an activity holiday will find that Koessen offers a great many ways to engage in outdoor sports and adventure on an individual basis.